Logo Design, Label Design
Due to the pandemic of Covid-19, Brand Kovex was created to produce and supply sanitize chemical products to the end-user and commercial companies like manufacturers, hotels, restaurants, etc to help them clean up & sanitize their working space and environment.
"Kovex is not only to protect but to kill the virus." said the owner. Killing the virus becomes the main concept of the brand. We design a thunderbolt shape connect to the 1st alphabet K and develop the 2nd alphabet O as a virus symbol. The action of the thunderbolt slice the virus is to bring up the meaning of virus killing.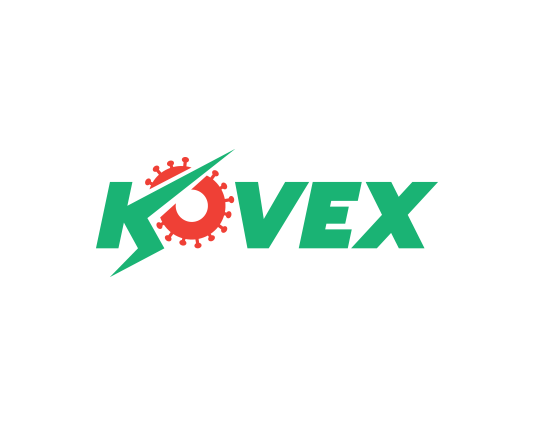 ALL PICTURES SHOWN ARE FOR ILLUSTRATION PURPOSE ONLY.