Logo Design, Brand Collaterals Design
Established in 2004, Ting Sheng Jewellery Marketing Sdn Bhd embarked on its journey as a wholesaler in Hong Kong and Singapore. Over the years, our evolution has led us to pivot towards gold jewellery manufacturing, enhancing the downstream aspects of our business.
Our logo design epitomizes the brand's spirit, ingeniously capturing the essence of the Chinese character "鼎," inspired by our very name, "鼎盛" (Ting Sheng). We intricately weave the initials "T" and "S," signifying the starting letters of "Ting Sheng," within this abstract form, seamlessly merging our identity with the essence of "鼎." This emblem is a testament to our legacy and aspirations, symbolizing our journey of growth and transformation.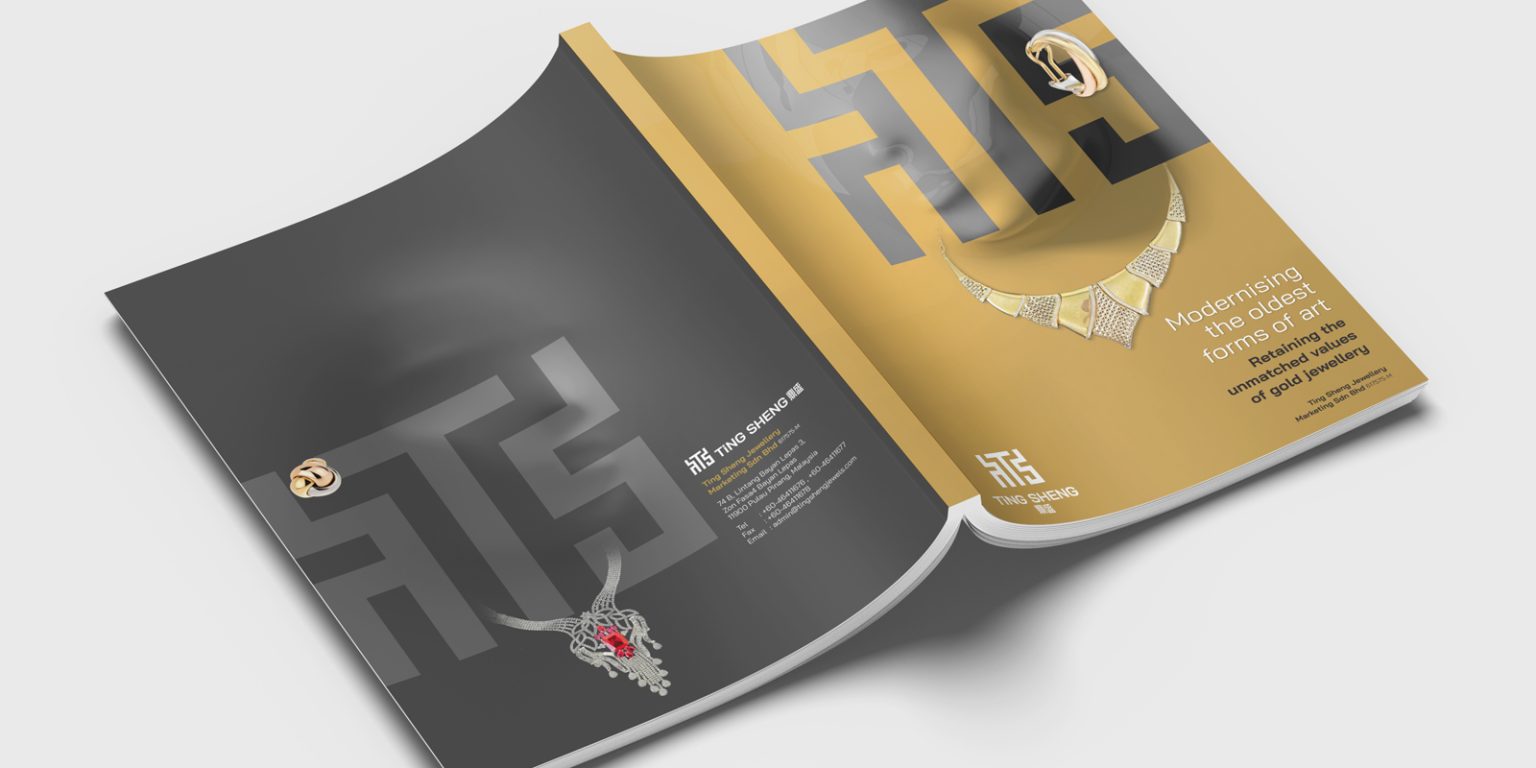 ALL PICTURES SHOWN ARE FOR ILLUSTRATION PURPOSE ONLY.