Logo Design, Brand Identity Design
Trina's Choice takes the spotlight as a distinguished brand, meticulously curating premium dog foods and snacks. At the core of our offerings lies the acclaimed Dog Chew and snacks, crafted from authentic Himalayan Yak Cheese.
Our logo embodies the essence of canine bliss and vitality. A joyful dog mouth, complete with a luscious lick, captures the spirit of delight and health. Coupled with a recognizable bone icon, the design deftly directs attention to our core business, while exuding an irresistible and appetizing aura.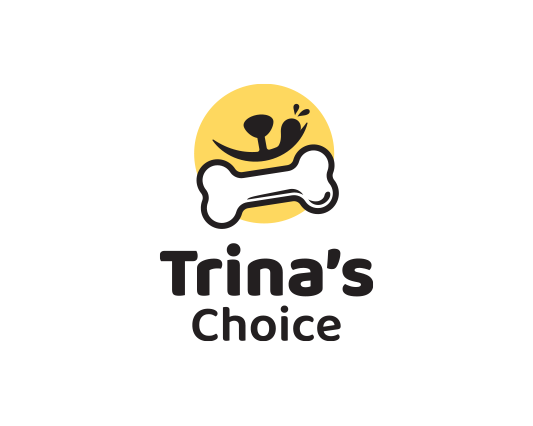 ALL PICTURES SHOWN ARE FOR ILLUSTRATION PURPOSE ONLY.