Logo Design, Brand Identity Design
Trina's Choice is a Focus brand of dog foods and snacks selling high-quality products. The main product of this brand is the Dog Chew and snacks which are made by Himalayan Yak Cheese.
When we design the logo, we want to bring out the happy and healthy concept of the dogs, so we design a smiling dog mouth with the lips licking, which presents the tasty meaning, and also with a bone that makes the logo easy to recognize and direct to the business core.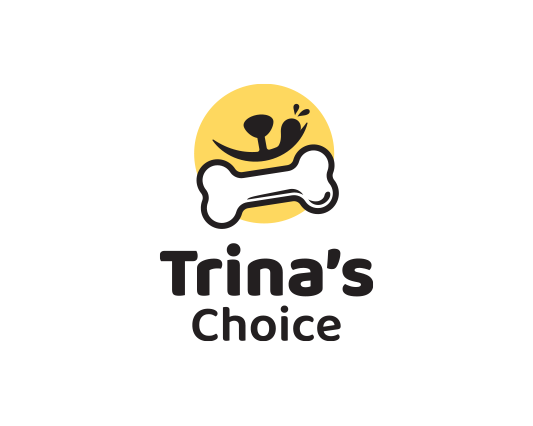 ALL PICTURES SHOWN ARE FOR ILLUSTRATION PURPOSE ONLY.